Welcome to our Virtual Open Day
We know that there is no substitute for seeing the School for yourself, chatting to our students and staff and feeling the atmosphere and we are disappointed that we could not have as many visitors as usual on site this morning.
Instead, we have produced a film which we feel encapsulates the essence of Wellingborough School and information on taking those first steps from enquiry through to the admissions process.
We will happily organise for remote meetings via Microsoft Teams or Zoom to meet Mr Holman, Headmaster or Mrs Owen, Head of Prep at a later date.
Contact the Admissions Team
Email: admissions@wellingboroughschool.org
Telephone: 01933 222427
Welcome from the headmaster
Dear Parents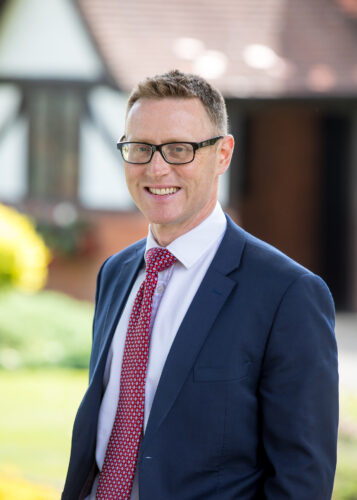 I am delighted to welcome you to our Open Day, whether you are here in person or enjoying our virtual offering, and whether you are new to the School or have children moving to the next stage of their Wellingborough experience.
You will get to hear about our excellent pastoral system which runs throughout the School and which underpins much of what the pupils achieve. Ensuring that the boys and girls are happy gives them the basis from which they can flourish in a supportive environment to respond to a dynamic, challenging academic diet whilst also enjoying the opportunities that open up through our wide co-curricular programme.
However far through their education the children are, we are always looking to maximise the advantage they develop through being here. Our incredible staff ensure that the pupils develop the confidence and awareness to eventually leave us with a clear idea of what they want to do and equipped with the skills to achieve their dreams.
Whatever your route to us today, I hope that we are able to give you a
much deeper understanding of what Wellingborough has to offer. I look
forward to meeting you soon – be that virtually or in person.
Andrew Holman, Headmaster
welcome from admissions
Dear Parents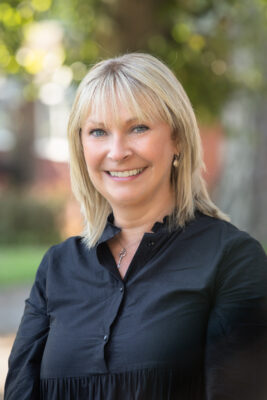 At Wellingborough School we provide children and young adults with a world of opportunity.
Our main points of entry are Nursery, Reception, Years 3, 7 & Sixth Form. We also welcome new joiners at all entry points throughout the School, adding to the richness of our community.
The School wishes for prospective parents and pupils to fully understand our environment and ethos before committing and we encourage you to get to know us as you make that important decision of where to send your child to school.
We understand that the Admissions process can seem daunting and joining a new School at any age is a big moment.
Our experienced Admissions Team is here to guide families through the entry process and make everything as clear and simple as possible. We like to get to know our prospective families and build a relationship that will ensure a smooth
journey from initial contact through to joining our community.
Jackie Cliffe, Admissions Manager
useful information
register online Admissions process entrance examinations
apply for a scholarship transport information fee information
school uniform Book a place for sixth form open evening
Frequently asked questions
Do you take pupils at any stage of entry?
Pupils join different year groups at various times of the academic year, subject to available spaces and meeting the entrance requirements. Our largest intake Year groups are Year 7 and Sixth Form, but places in Nursery, Reception, Year 3 and Year 9 are also very popular.
Is there transport to and from School?
The School runs various bus routes through the county. Please use the link below to find out more.
What are the costs involved in the Admissions Process?
To register your child you will need to pay the £75 non-refundable Registration fee. If you are offered a place and choose to accept it you will need to pay the £500 Acceptance deposit.
Do you offer a sibling discount?
A 10% discount is applied to the third child and 25% to the fourth child (and additional children thereafter). The discount applied to the termly bill of the youngest child.
Where can I find more information on uniform?
Please use the link below to view detailed uniform lists and prices for each year group.
Thank you for visiting our website for our special Virtual Open Day
We hope that you have found this information useful and please do contact our admissions team to speak further about joining our School. If you would like to have a short tour on site, we may be able to organise a small number of these during half term, so do please ask.
Applications are now open for places starting in September 2021 and entrance exams will take place in January. Your child must be registered with us if they wish to sit an entrance exam.
Contact the Admissions Team
Email: admissions@wellingboroughschool.org
Telephone: 01933 222427