Nursery
Wellingborough School Nursery is a spacious, indoor and outdoor enabling environment that is a secure and creative place for the start of your child's learning journey.
Pupils of all ages are excellent communicators. They are fluent, articulate and confident in using language to express their views in and out of lessons. Throughout the school, pupils are excellent listeners.

ISI Inspection, March 2022.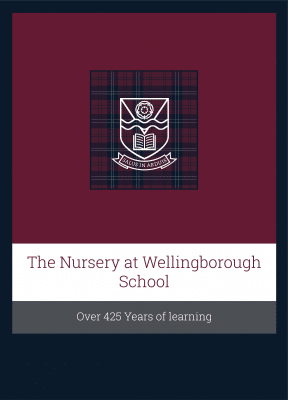 CLICK HERE TO VIEW OUR NURSERY PROSPECTUS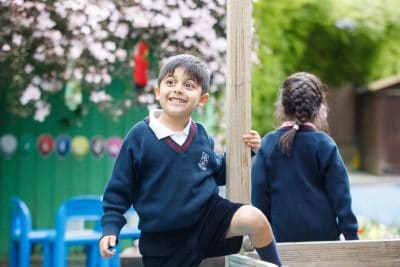 Nursery
Through gentle guidance our experienced staff will support your child to develop positive relationships and behaviours. They will develop the confidence to talk about their own interests and knowledge and become happy, active learners who are school ready by the end of the year. We also place great importance on building a strong partnership with parents.
We actively support self-expression and imagination with a structured timetable of learning through play, covering the prime and specific areas of the Early Years Framework. We place great emphasis on the development of phonics, writing and mathematical skills using a combination of traditional and technological approaches.
With a high adult to child ratio, specialist dance and music lessons, as well as exciting trips to local woodlands, your child will be ready for Reception the following year.
I knew it was right to put our son into Wellingborough School nursery when we came to our first Open Day one Saturday when he was still much younger, but I can honestly say I have been 'blown away' by exactly how much effort and time Mrs Gutteridge and her team have put into the development of the children. We would like to say a heartfelt thanks to all in the nursery team; our son's development was visible right from the start and as the year is coming to an end, it is lovely to see his awareness, imagination, numeracy and literacy develop.

Parent
The hours for full-time places in the Nursery are 8.30am to 3.30pm.  Some children may begin the year on a part-time basis (minimum of 3 days per week) but we expect that they will be full time by November (after the first half term holiday) in order that they are able to gain the full benefit of our educational offering. We also offer a Breakfast Club from 7:45 am and an After-School Club until 6:00 pm. (There is a small extra charge for Breakfast and After-School Clubs).
Your nursery is absolutely fabulous – second to none, in our opinion. A perfect combination of care, compassion and education. We are amazed how much our son has developed both educationally and emotionally in the care of your fabulous nursery. Mrs Gutteridge and her team are a huge asset to Wellingborough School. The bar has been set high and we are excited to continue our journey into Reception in September.

Parent