Beyond the Classroom
Our Co-Curricular programme blends inside the classroom with outside the classroom and is an extremely important part of the life and ethos of Wellingborough School. Pupils can choose from a wide variety of co-curricular activities, which aim to accommodate all abilities and most interests, at lunchtimes, after school and at weekends – so you can be sure to find something that suits you!
Pupils reach an extremely high level of achievement in a range of physical, outdoor and creative activities, In the senior school, pupils' lives are enriched by the many opportunities provided by the school to compete in sport, to perform in drama or music, to participate in the Duke of Edinburgh's award scheme (DofE) or to join the CCF. A significant number of pupils have enjoyed national success in competition run by the CCF. Individual pupils and school teams regularly compete successfully at regional and national level in rugby, cricket, netball and hockey.

ISI Inspection, March 2022
Leadership Opportunities
Sixth Form can participate in all the co-curricular activities offered and in addition they are encouraged to step into roles of leadership:
Lunchtime enrichment – Year 7-10 take part in a variety of activities and these are mainly student led, from Dance to Musical Theatre.
Young Enterprise – This experience is offered to Lower Sixth, this empowers students to harness their personal and business skills and make the connection between school and the world of work. Students lead a team of their peers and elect a Managing Director, Finance Director, Marketing Director and IT Director to design, deliver, present and sell their products.
Year 11 Leadership Training – Those students who choose not to complete their CCF leadership training can support with Year 11 leadership skills. This includes Language Leaders, Sports Leaders Science Leaders and Community Leaders.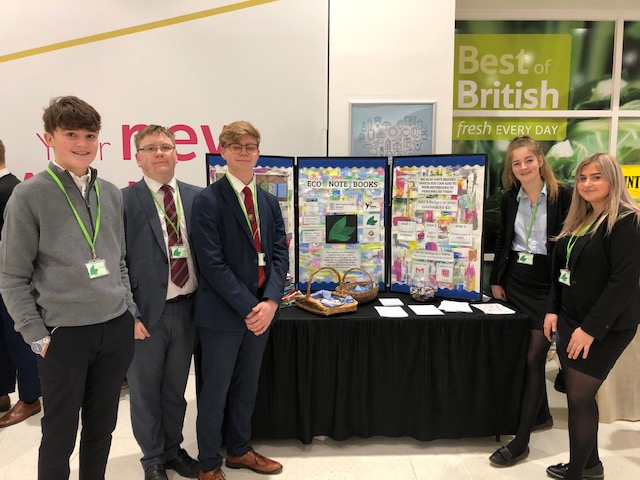 COMBINED CADET FORCE
A School tradition since 1900, the CCF aims to develop cadets' personal qualities and leadership. Lessons are delivered by Sixth Formers who have completed their cadre training and are awarded cadet ranks within the Non-Commissioned Officers (NCO) structure. They also form a leadership team with fellow NCOs and staff and are involved in decision making as well as leading events within CCF.
DUKE OF EDINBURGH
The Duke of Edinburgh Award (DofE Award) is an optional activity and in Lower Sixth students may enrol on the Gold Award programme. There are five sections to complete: residential, volunteering, skill, physical and expedition. We are delighted to offer a variety of modes of travel for the Expedition section, Walking, Cycling and Canoeing. This internationally recognised Award is held in high regard by employers and universities for those students who complete it.
MUSIC
The Music Department offers individual music lessons throughout the week for a wide variety of instruments, from voice to percussion.  As well as House Music Competitions, pupils can perform in bands, choirs and quartets and musical events are a highlight of the school calendar.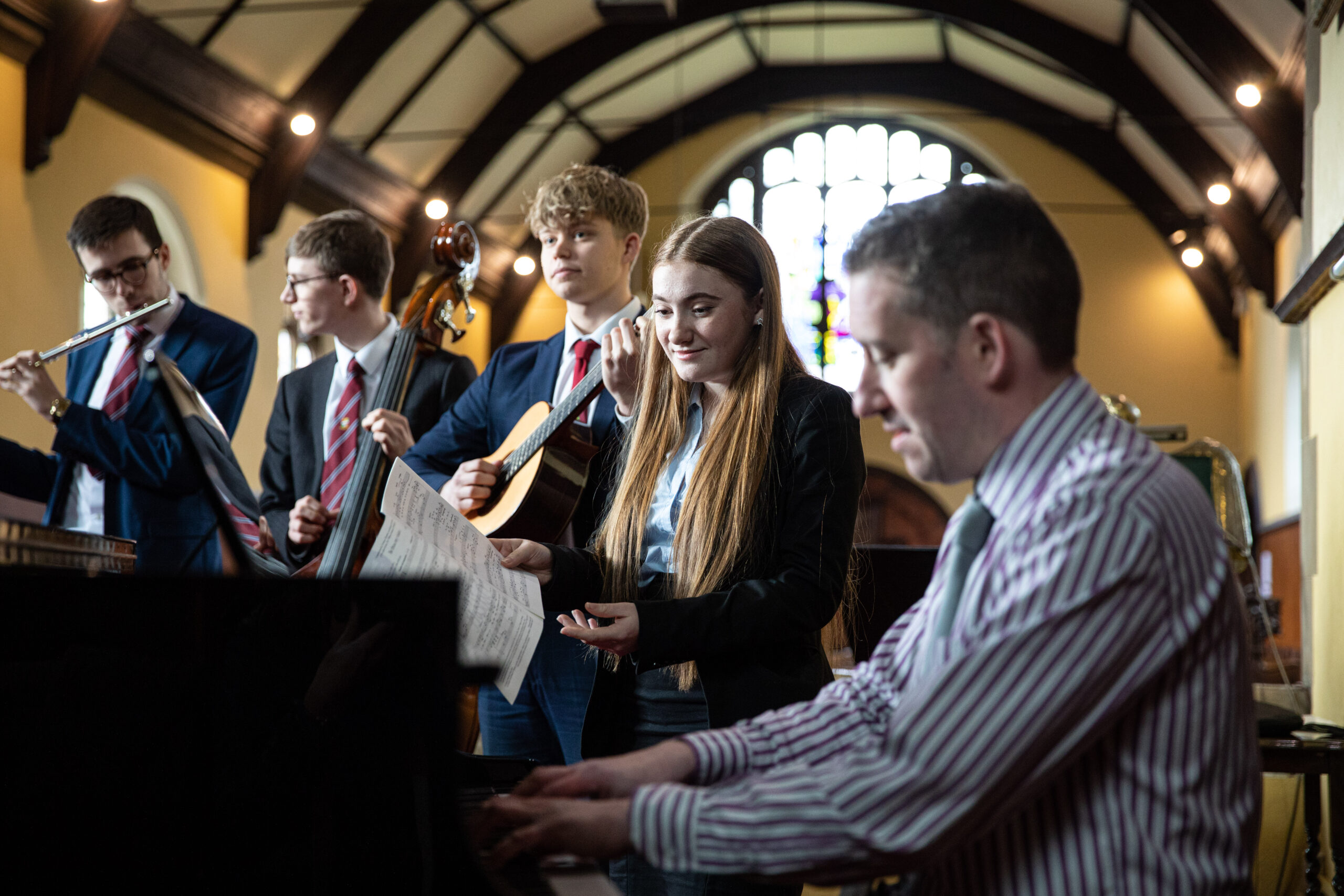 DRAMA
The School's Drama Department produces one major production each year, at the local Castle Theatre, as well as a number of smaller performances. These provide pupils with the opportunity to take part in the full theatrical repertoire and in recent years we have performed Les Misérables, Oliver, A View From The Bridge and Sweeney Todd.
Sixth Form Academic Enrichment
Twice a week, students opt for an activity to enhance their UCAS application, from First Aid skills to English Speaking Board qualifications and English Speaking Union debate competitions. A guest lecture programme is also in place and Oxbridge aspirants are also invited to join the Aspire group.
Trips & Visits
Over 150 trips and visits take place throughout the School year. In recent years, pupils have visited Sri Lanka, Rome, Iceland, USA, Canada, Austria as well as multiple educational trips to the science fairs, theatre productions, local businesses and conferences.