The Challenge of Homeschooling
News
21.01.2021
Whole School
We asked Wellbeing Manager, Gemma Saunders, for her top tips for parents with the challenging task of homeschooling, and here's what she shared with us:
Firstly, I want to remind everyone to be kind to themselves. We know that up to six online lessons a day with the occasional Wi-Fi difficulties and technical problems can be challenging. Not to mention how hard it is if your children are sharing a device and relying on help from parents whilst they are trying to work. It is normal to feel overwhelmed, a little lost at times, tired and frustrated. Try to remember we are all in this together, whatever you are feeling someone else is feeling too.
Below are a few points to help:
Work in a designated 'study area'
Try to find a place with a surface, such as a desk or a dining table. It would be helpful if this could be somewhere where your child can set their own workspace for the day. If possible, somewhere that has good light sources and that is free from distractions, such as the TV or siblings. When they have breaks, make sure they move away from this 'work area'.
Follow a Routine
Try to give the day a structure or timetable. Set work periods when they would usually have lessons, perhaps follow the school timetable.
Get ready for the day
Try to maintain normal routine by getting dressed appropriately so that they are ready for the day ahead as if they were going to school.
Avoid distractions
Maintain a good balance. Whilst it is important to set work times, it is equally vital to include times for recreational activity. Limit distractions such as mobile phone, games console and TV during these times. Perhaps build in screen-free periods within the day to reduce exposure to bluescreens, as this may impact melanin (sleep hormone) production and impact the quality of sleep.
Practise Self-Care
Encourage the maintenance of a balanced diet, plenty of water, daily physical activity a regular wake up and bedtime each day.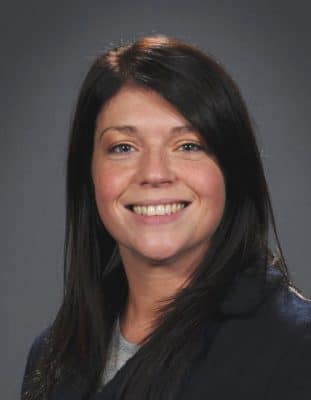 If your child gets frustrated when working, ask them to walk away and come back to it. Please remember that teachers are available to support you and your child and will be happy for you to get in touch.
Gemma Saunders, Wellbeing Manager
Back to all news