Year 4 Toilet twinning
News
20.03.2020
Whole School
It has been business as usual in Year 4 as we set about completing our sponsored water walk to raise money for the Toilet Twinning project.
It was a beautiful Spring day as we set off on our mile long walk around the school grounds balancing a plastic container of water on our heads. It didn't take long before the reality of what we were doing sunk in – when the children's arms were aching and their hair was getting wet with the constant drip of water! It was a great experience for all the children and it certainly highlighted the plight of children in other countries who are less fortunate than ourselves.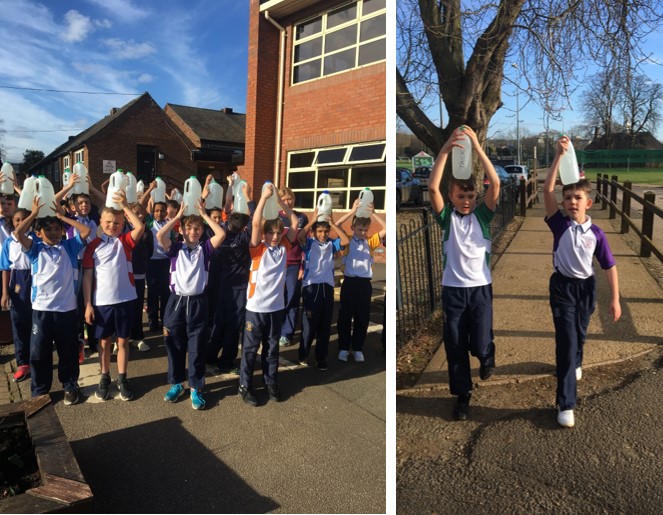 The children were very excited to visit Mr Holman and tell him about our success, and were happy when he offered to personally contribute to their fundraising! We have raised in the region of £800 which is enough money to buy at least 13 toilets for schools in Africa and hopefully a fresh water tap.
Mrs McDougall, Year 4 Coordinator
Back to all news