Year 5 Cricket Tournament
News
06.06.2023
Whole School
On Wednesday 17th May Wellingborough School hosted Cogenhoe Primary, Irchester Primary, Olney Middle School, Park Junior, Redwell Primary and Wollaston Primary for the Wellingborough School Year 5 Pairs Cricket Tournament.
The tournament was structured for two groups of four teams, with the top two in each group competing in a semi-final and the winners of that going on to the final.
Both Wellingborough School teams played each other in one of the semi-finals and Olney Middle School played Wollaston in the other. Some great skills were on show during these matches, with some fantastic boundary hitting and excellent fielding. Wellingborough Red and Olney Middle School advanced to the final, where Olney Middle School ran out as deserved winners, bowling tight lines and repeatedly smashing the ball to the boundary.
A huge thank you goes to everyone involved in making this such an enjoyable day, from the Estates team who made sure The Grove was looking beautiful, the Catering team who kept students, teachers and parents hydrated throughout the day and all the players who took part to the Wellingborough School Year 10 cricket team who helped umpire and score every fixture, they did a fantastic job.
Finally, congratulations go to Olney Middle School – Winners of the Wellingborough School Year 5 Pairs Cricket Tournament 2023!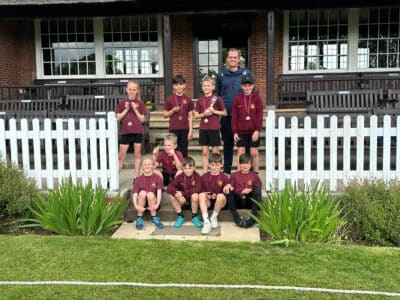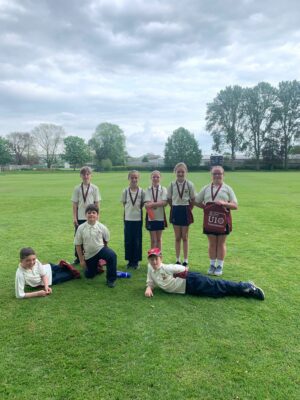 Back to all news