Alumni Farewells
In this section we report on those OWs and former members of staff who have passed away in recent times. We offer our sincere condolences to their families and friends.
Roy Burrell (45-51, Pa) (Staff 74-94)
Roy Burrell died on Monday 12th June 2023 aged 88.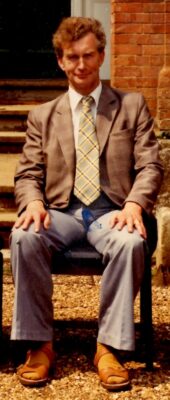 Roy Burrell died on Monday 12th June, 2023 following a short stay in hospital. Roy attended the School on a scholarship,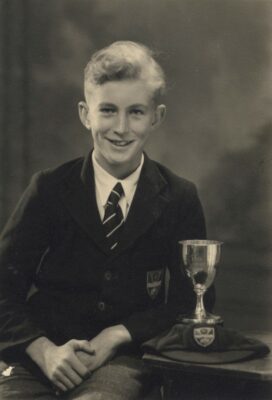 completing his exams two years early. After a varied career, including time working in the laboratory at Scott Bader in Wollaston, he then brought his enthusiasm and knowledge of chemistry back to the school during his time as Senior School Chemistry teacher. He went on to be both Housemaster of Cripps' and Career Master, along with leading the Young Farmers Club and partaking in school cross country events. He will most likely be remembered for his pipe smoking, his unique taste in ties and his choice of brightly coloured socks, notably paired with sandals in the warmer months.
He leaves behind his wife of 67 years, Avril, who catered many Cripps' Open Days and also was membership secretary of the OW Club for a time, along with two of his three daughters, Rosalind and Katherine (82-89 N), 6 of his 7 grandchildren and 5 great-grandchildren. A life well lived.
Margarete Johanna von Wülfing, née Blanke (85-86, M)
Died 25th February, 2023 aged 51.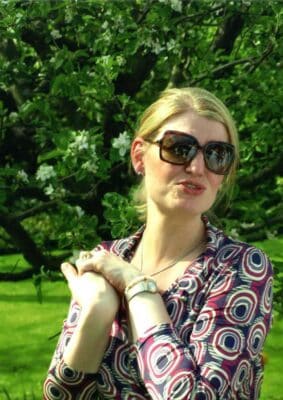 Margarete Johanna, here during a garden party in Spring 2021, was born in 1972 as the third and youngest child of a civil servant lawyer and an independent pharmacist in Linnich, Rhineland, Germany. In 1973, the family moved to Wachtberg near Bonn.
In 1985 she followed her brother Cornelius (Nils), who was a boarding student at Platt's House in 1980-81, to spend a year at Wellingborough.   She said of her time at Wellingborough, which she has always looked back on with gratitude, that it was there that she was able to take the first steps toward becoming independent of her parents' home.
After another stay abroad in France, she took the Abitur, the German equivalent of A-levels, in Bonn. She then studied law and Arabic studies in Passau and pharmacy in Bonn.
In 2007, she married Jörg Ulrich von Wülfing, who originates from a farm near her parents' home and who had already been her classmate in kindergarten and high school.  Shortly before their wedding, the two had learned that Margarete was diagnosed with breast cancer. This did not stop her from taking over her mother's pharmacy and giving life to Felix and the twins Philippa and Victoria, now aged 10 and 11.
A full social life, whether in the local church community and riding club, at the Vienna Opera Ball or the Bayreuth Festival, always gave her strength to recover from her relapses. Likewise, vacations with her husband and children in Italy, France or Thailand helped her get over difficult times.
On February 25, 2023, Margarete passed away surrounded by her family. She would never say that she had lost the battle, but that, measured against her first prognosis, she had managed to wrestle 12 years and a life of plenty from the devil. For us who mourn her, she is not gone – she has only changed from one form to another.
Thanks to Brother Cornelius Blanke (80-81, Pl) for this Tribute.
Francis Barrie Dugdale (49-53, F)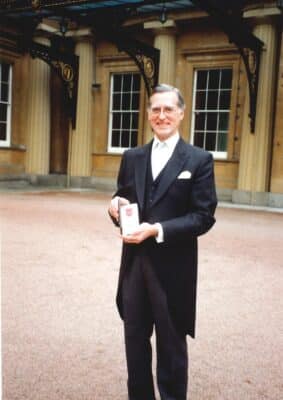 Died 21st November, 2022, aged 86.
Barrie Dugdale lost his fight with cancer in November 2022.  Born in Sunderland he came to Wellingborough School in 1949.  Conspicuously a non-athlete he quickly involved himself in the musical and dramatic life of the School, joining the Chapel Choir and establishing himself as a strong character actor in such roles as Sir Joseph Porter (HMS Pinafore, Malvolio, Twelfth Night and Bunthorne in the comic opera Patience.  In this latter role he distinguished himself by dancing on the grand piano during an Act 2 duet, much to the delight of the audience and the discomfiture of the pianist and the rest of the orchestra.   A figure of gravitas he was always impeccably dressed in dark 3-piece suits and looking more mature than his age, was sometimes mistaken for a member of the teaching staff.
After leaving Wellingborough he did his National Service with the Royal Artillery.  Barrie then joined Shell Mex and BP in Manchester as a Marketing Trainee and at 23 was appointed the youngest Public Relations Officer in the Company, covering the North West.  He continued his interest in drama and music and took the lead in several Ivor Novello shows and a wide range of plays.  In 1969 he transferred to the Public Relations Office at Shell International's Head Office in London and was promoted to be Convenor of Shell's worldwide grants and donations programme.  He later took over the Company's sponsorship and community affairs programme.  This included the Shell Education Service and several environmental schemes.
His proudest achievement was the creation of the Shell Mex Musical Scholarship which ran in conjunction with the London Symphony Orchestra and gave first opportunities to musicians such as Dame Evelyn Glennie CH, DBE and Tamsin Little OBE.
Barrie retired from Shell in 1991 having been awarded the Freedom of the City of London and was awarded the OBE in the 1992 New Year's Honours List.  He then moved to South Northamptonshire and subsequently to Leamington Spa.  His retirement years were busy.  Although frustrated in his attempts to establish a regional Opera Centre at Compton Verney he was deeply involved in the St James' Singers who sang 'How Lovely are Thy Dwellings' from Brahms Requiem, no doubt inspired by Maurice Pettitt who had great affection for the work.
A great bon viveur Barrie enjoyed entertaining friends and dining out which was sadly curtailed in his last years by the COVID crisis and increasing poor health.
Barrie died peacefully at home on 21st November 2022 aged 86 years, with his devoted husband Tony by his side.  Uncle to Nicola, Lucy, Caroline and Andrew and much loved by all.
Thanks to A P Blunt (51-59, Pa) and Pamela Marsh for this Tribute.
Died 20th May, 2022 aged 92
Alan attended Wellingborough School from 41-47 in Parker's House. He did national service at Canterbury in the Royal Signals Corps.
He went on to Leicester to do retail training before returning to work for over 50 years at the family clothing store in the High Street, Wellingborough.
He was a keen badminton and cricket player and played for some considerable time for Wellingborough Cricket Club where he was secretary and treasurer of the club.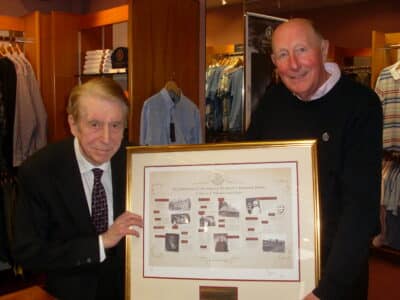 Alan was appointed as a JP where he served for over 30 years. He was also a local councillor and served as Honorary Secretary of the OW Club for many years.  He was also like his father, Cyril, a governor of The School.
The photo accompanying this tribute records when Alan (left) was presented with a gift by the OW Club President Michael Gent on Alan's retirement from the Club Committee in 2014.
Alan passed away at Tasker House Care Home on the 20th May 2022 at the age of 92.
Died 20th October, 2022, aged 85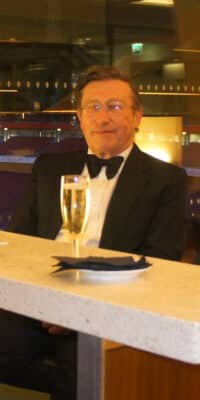 He will forever be remembered as one of the greatest sportsmen the School has ever produced, captaining the cricket and soccer and rugger teams in his final year. He played for the Cricket 1st XI for six seasons, 1951-56 inclusive, and served as captain for three seasons. He was in the Soccer 1st XI for four seasons (captain 1954 and 1955), likewise the Rugger 1st XV (1953-56, captain in his final season). It comes as little surprise that he also played in the Tennis VI for four seasons (captain 1955 and 1956) and the Athletics Team (six seasons). On top of this he was House Captain of Fryer's and Head Prefect. Unsurprisingly, Michael was also a very good golfer and was an active member of the OW Golf Club Society for many years.
On leaving School, Michael worked with his father as a Clothes Agent.  He sold 'Mr Harry' Menswear in London, which he continued to do until he retired.
Michael didn't really leave the School behind.  He became a Member of the OW Lodge on 2nd February 1990. He was a very kind and generous Freemason, regularly attending the Installation meetings.
The photograph of Michael was taken in March 2011 at the OW London Dinner – Diamond Club, Emirates Stadium.
He was very much a family man and leaves his wife Angela, sons Thomas and Robert and four granddaughters.  To say 'goodbye' the family hosted a lunch party at Wellingborough Golf Club and some forty friends attended to celebrate Michael's life.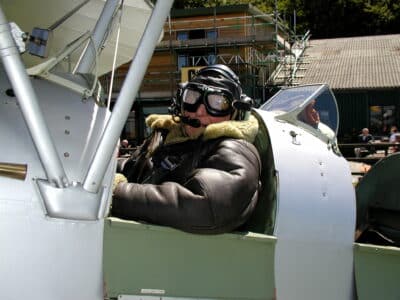 Derek passed away in December, aged 95. He grew up in Wellingborough, and was a dayboy here, following in the footsteps of his father KGR (1916-20). His brother Brian was here 1941-46.
He had a lifelong interest in aviation, which may have been sparked by the fact that his uncle Cyril (1911-15) had served in the Royal Flying Corps during WW1 as an air observer/gunner.  Cyril did not survive the war, and his name can be seen on the School War Memorial behind the altar in the Chapel.   As an air cadet, Derek was able to fly with the USAAF aboard training flights on Boeing B17 'Flying Fortresses' based at Chelveston.   He did National Service in the RAF and then joined Walls (Ice Cream), going on to enjoy a successful career in retail.
Outside work he learned to fly, qualifying as a private pilot, and for many years was a member of Brooklands Flying Club based at Sywell Aerodrome.   Lack of radio and navigation equipment was not a barrier to cross-country flying.   His older son, Simon, thought that swooping down close to the ground was great fun.   It was only later that he learned that his father was 'temporarily unsure of his position' (as pilots say) and he was really looking at road signs and the names of villages!
He is missed by his wife, Jean, and their family.
Robert Parkin (56-63, St)
Died 30th November, 2022, aged 78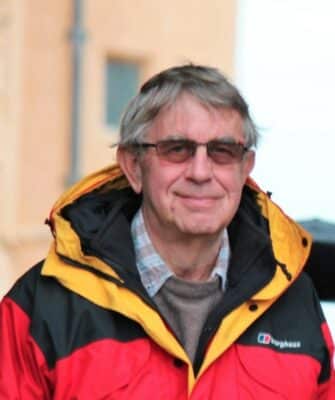 Robert Parkin (56-60) died at the end of November, aged 78, after a short illness. Robert won a Scholarship to Wellingborough School, where he attended as a day-boy. He went on to study Engineering at Leeds University. After graduating Robert had a long and successful career in the construction industry, moving to the northeast in the late 60s where he worked on large-scale infrastructure projects, notably the Cow Green Dam in Teesdale and the Newcastle Metro. Returning to Northamptonshire in the 1980s, Robert was involved in the construction of the M25. In later life he became a health and safety consultant. In retirement Robert pursued his passions for ballroom dancing, narrow boating and travel.
He leaves behind his wife Julie, and two sons, Jonathan and Richard.
Died 16th August, 2022, aged 61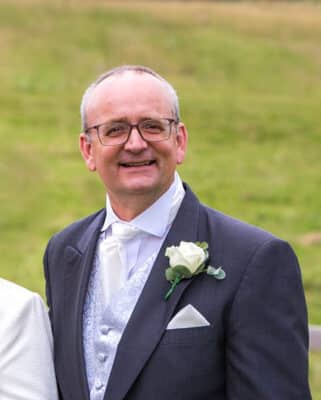 Jeff joined the School as a County Scholar and took full advantage of the various activities on offer. He twice made it to the National Public Speaking Finals and was involved in the production of "La Belle Helene". He won several school prizes over the years, including the Geoffrey Lynn Memorial Prize in 1975. Sporting prowess came later for Jeff, whose first appearance for the school was marked by a hat-trick! He went on to open the bowling in the cricket team's 1st XI for two years, as well as playing rugby for the 1st XV. He continued his love of fitness on leaving school, running the London Marathon three times (2001-2003), plus many 10k and half-marathon races.
Inspired by a talk at School, he studied Production Engineering at Birmingham University, and later achieved Chartered status with the Institute of Production Engineers. He met his wife Gill during the early years of his working career, during which time he was working in food manufacturing with Birds Eye Walls (Unilever), then with Tambrands (later acquired by Procter & Gamble). Jeff worked for many years at the Havant factory, before following opportunities in the Soviet Union and later France. During his three-year stint in France, Jeff studied for an MBA with the OU. In 2002, Jeff returned to his Wellingborough roots, acquiring a design and print business which he ran with the help of his wife, now coming up for its 20th year with Clarks at the helm. During this period, he volunteered with the Princes Trust, delivering their "Explore Enterprise" course and mentoring many youngsters starting their own business.
Jeff leaves behind his wife Gill and two daughters, Jennie and Laura.
Andrew John Seabrook (68-72, JS)
Died 12th July, 2022 aged 63
Andrew, shown here on the left with brother Mark, was born on a farm at Thorley, Bishops Stortford in Hertfordshire in 1959 and was the fourth son of five boys.  In 1963 the family moved up to a larger farm at Kimbolton in Cambridgeshire where Andrew spent most of his life, learning the ways of the countryside in an idyllic childhood with his brothers.
In 1969 Andrew passed his eleven plus and was sent to Wellingborough School, where he soon became a popular pupil and did very well with his exams.  When Andrew left Wellingborough he joined a family run garage in Great Staughton, where he learned his skills of engineering, which proved invaluable when he joined the family farm after he had finished his apprenticeship. His knowledge and skill in farm machinery was hard to match – he could take a tractor apart and replace the faulty part in a very short time.
Andrew married Caroline in 1985, whom he met while working at the garage and they had three sons and made a family home on the farm.   All three sons had inherited Andrew's skill of engineering and have done well in that field.  Andrew's other great love was motorbikes and he had quite a collection of 'old' bikes            including a Matchless and 1950's Royal Enfield in perfect condition. He loved touring around Europe on his bike with his friends and visiting the First and Second World War sites.  He also liked collecting anything connected to the First and Second World War.
Sadly Andrew was diagnosed with MSA a rare form of Parkinson's, which quickly affected him. Caroline gave up her job, so she could look after him at home, which certainly lengthened his life and he never complained.  He had such a strong will to live but lost his fight on the 12th of July 2022.
Andrew leaves Caroline his wife, their three children, Tim, Toby and Oliver and his four brothers, Paul, Graham, Mark and Matthew….he will be greatly missed.
Thanks to brother Mark (67-72, W) for sharing this information.
Garth R Halestrap (56-60, Pa/St)
Died 27th March, 2022 aged 77.

Garth Halestrap was born in Northampton in 1944 to Arthur and Marjorie Halestrap. He joined Wellingborough School as a Parker's day boy and whilst most would agree he was not the keenest of scholars, he loved his time at the school. In recounting his school days, he regularly brought up sports, social life, eccentric teachers exercising their cars on the playing fields, and of course, the CCF (RAF), which helped stoke his already acute preoccupation with aeroplanes.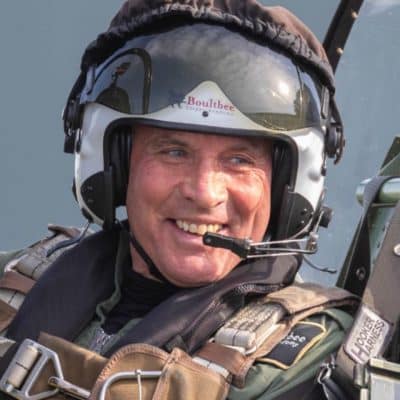 He was a keen sportsman and eager member of the school, but his lively sense of humour and mischievous nature often left him at odds with some of the stricter teachers that were prevalent in the Wellingborough School of the 50s/60s. In fact, he shares a relatively rare accolade, along with his son Oliver, of being part of the only father/son team to receive a "damn fine thrashing" from Tom Peters. Despite the second wielding of the walking cane occurring over 30 years later, Garth was gratified to learn from his son, that Mr. Peters had lost none of his strength.
On leaving school, Garth turned his other obsession, cars, into a career opportunity. On joining Bament Motors, he quickly proved he was not only knowledgeable about cars and motorbikes, but his affable nature meant he was also pretty adept at selling them. He eventually left to set up his own business, Broadway Motors, in Northampton, which he built up over the years, finally culminating in him running the Mazda franchise for the entire East Midlands.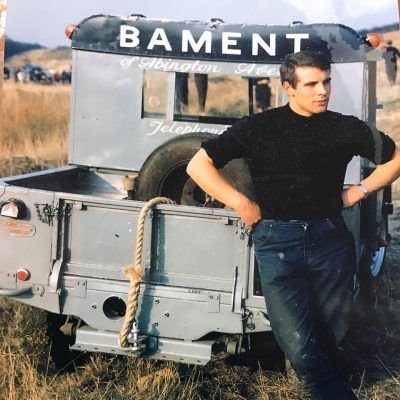 It was this time he met and fell in love with his wife Valerie, to whom he was married for the next 50 years, residing in the pretty village of Milton Malsor, with their 3 children, Luke (84-89, F), Oliver (87-92, F) and Lucinda.
The loss of his beloved wife, Valerie, in 2017 hit Garth very hard but it was actually Wellingborough School, or moreover the Old Wellingburian Club, that really saved his sanity during this very tough period. He met up with old school friends and attended dinners both in London and at the school. He genuinely enjoyed getting involved in all aspects of the Wellingborough Alumni and in due course, this led to him becoming President of the OW club from 2018-2019, a role he truly relished and approached with his usual positivity, enthusiasm and swagger.
Contacting classmates and connections from his days at school, Garth worked tirelessly to promote Wellingborough school, as well as increase interactions with Old Wellingburians, including some very prominent old boys that had all but lost contact with the school. His presidency culminated with a lavish dinner at the Lansdowne Club in London, that fittingly for the 50th anniversary of girls being admitted into the school, had the highest female attendance of any London dinner.
Garth was an energetic daredevil to the very last, even in his late seventies he was water skiing on Lake Geneva, tackling off-piste runs in Verbier and fulfilling his lifelong dream of flying a Spitfire. Indeed days before his unexpected death, he was sailing around the Caribbean, aboard a tall ship, climbing the rigging and diving in deep blue waters. He went out on a high, wringing every last drop out of life, as only he knew how.
Harry Wilfrid Mead (39-45, Pa)
Died March 2022, aged 94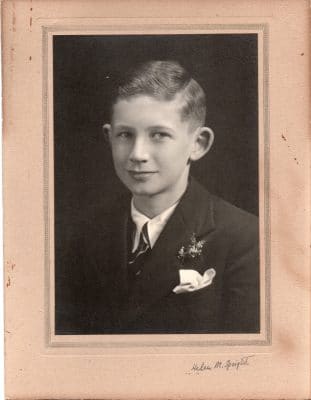 It is with great sadness but also much love and appreciation for all that he did for us that the family of Harry Wilfrid Mead announce his death at the age of 94 in March 2022. Harry was born in Kettering Northamptonshire in 1928 the oldest son of Harry Rowlatt Mead and Vera Dora Helen Mead (nee Miles) and gained a scholarship to Wellingborough School in 1939. His father worked as a Brewers Agent for the Kettering Crown Brewery. Harry's lifelong appreciation of a good pub and a decent pint no doubt grew out of childhood visits with his father to pubs around Northamptonshire. It was part of his father's job at weekends was to visit a Crown Brewery pub and buy all the locals a drink!
Harry's education at Wellingborough matched the period of the Second World War and all pupils had to join the military training corps where he rose through the ranks to Corporal! Harry proved to be an able student and for his Higher Certificate he studied Maths, Physics and Chemistry. He was joined at Wellingborough by his younger brother Derek.
On leaving school Harry went to Sheffield University in 1946 to study metallurgy first as an undergraduate and then as a post graduate where he obtained a first class honours degree! After completing his postgraduate studies in Sheffield he obtained a further research post in America spending 2 years at the prestigious Carnegie Tech in Pittsburgh. He travelled by the old Queen Elizabeth ocean liner to New York and the main memory he shared was of the fantastic food and the enormous helpings on board. Even in the 1950's the UK was still suffering from food rationing and rationing had been in place throughout the war so America to Harry really was the land of plenty. During his two years in America he took the opportunity to travel particularly around the Rockies and the western US visiting places such as Yellowstone, Yosemite and the Grand Canyon.
Armed with a Doctorate in Metallurgy Harry took a research scientist role at Imperial Metal Industries in Witton, Birmingham where he worked for the next 27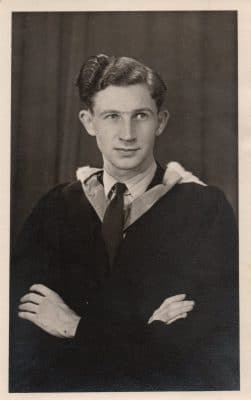 years. He met Brenda Hughes married in 1959 and honeymooned in Jersey. Three children followed, David, Alison and Jeremy and some years later seven grandchildren and one great grandchild!  During this period Harry and Brenda lived in and around Sutton Coldfield in the West Midlands and a common feature of the various family houses were their large gardens! That reflected Harry's enduring passion and interest throughout his life in plants, gardening, horticulture and garden design.
Dad was a member of the Royal Horticultural Society, the Cornwall Garden Society and both Mum and Dad were lifetime members of the National Trust. Many days' out and holiday activities involved visiting gardens and arboretums. Dad had a particular fondness for Camelia's, Azaleas and Rhododendrons and he also loved lilies and would grow them from seed. During the summer months Harry would often get up at 6.00am in the morning so he could put in a good shift in the garden before it got too hot.
In 1996 Harry and Brenda moved to Lower Broadheath in Worcestershire (Edward Elgar's birthplace!) to enjoy a well deserved retirement. Apart from gardening, time was taken up by holidays, pub lunches and visits from children and grandchildren often to enjoy the swimming pool followed by a barbeque perhaps with a game of cricket on the lawn. When Harry's wife's health began to deteriorate Harry demonstrated his true character by looking after Mum with great patience and stoicism! Even although he was in his late eighties himself he still had the energy to do all the shopping, cooking and washing as well as tend his beloved garden.
To sum dad up he was a quiet and gentle soul and gentleman, he was devoted to his family and maintained a lifelong passion for plants, gardens & gardening. He also enjoyed good food, good pubs, good beer and a fine drop of malt whiskey! The family all miss him and give thanks for love and support he gave us all.
Richard Swindall (42-48, Pa)
Died 6th December, 2021,  aged 90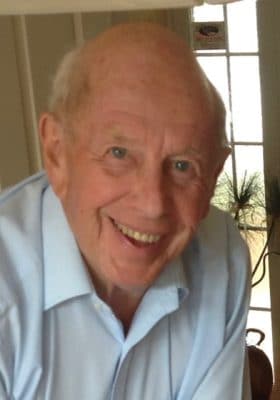 Richard Swindall was born and spent his early years in Higham Ferrers and was fortunate to obtain a County Scholarship to attend Wellingborough School. He travelled there daily by train on the "Higham Flyer" putting up with the traditional jeering from some locals about the wearing of boaters.  Richard really enjoyed his school life where he made lifelong friendships particularly through being a keen sportsman, playing first team football and rugby together with athletics and tennis both there and subsequently for Old Wellingburians and other local clubs.
After school Richard then undertook three years articles with Dudley Pendered Chartered Surveyors in Wellingbrough and took his intermediate auctioneers and surveyors exams before signing up for National Service in the RAF where he was one of very few to fly the Gloster Meteor, the first operational jet fighter after the Spitfire. Nicknamed "The meatbox" this first jet prototype had a dreadful safety record and 24% of all planes were lost in service. Richard himself ended up crash landing at RAF Cranfield after a technical failure!
Surviving unscathed and once out of National Service he rejoined Pendereds where he finished his qualifications and from starting out auctioning in the cattle market became senior partner successfully growing the company from an agricultural and auctioneering base into a practice with an increasing amount of development, residential and commercial work, assisted by bringing in new partners to expand the practice across Northamptonshire as Swindall Pendered and Atkins.
During this time he met Velma Swindall at Badminton matches between Higham Ferrers and Finedon clubs. They married when they were in their 20's and Mark and Caroline were born shortly thereafter.
Later in Richard's professional career he moved on to work with two friends who ran development companies in the Midlands, Ken Laurence and David Hamblyn. His work with David meant him travelling to Europe, South America and the Caribbean, advising on various property opportunities.
His surveying work led him to be elected as Chairman of Northants and Leicester branch of the Royal Institution of Chartered Surveyors and also to serve ten years on the National RICS Divisional Council including as Vice Chairman of the National Housing Committee.
Although Richard was keen on business, it was never financial success that drove him, far more a desire to see things grow and make things happen. In this regard he applied his drive equally to a wide range of community civic and charitable organisations in which he inevitably ended up in a position of responsibility.  One of the frequent observations made of him by his friends was that " if Richard got involved in something, he inevitably ended up doing things properly and doing things well" .
Some of the positions he was elected to included:
Northamptonshire County Council representing Wellingborough Swanspool Ward
Branch Chairman and President of Wellingborough Round Table
President of Wellingborough Rugby Club
Chairman and President of Wellingborough Swimming Pool Association
President of the Society for the Prosecution of Felons
Chairman of Higham Ferrers Conservative Association
Treasurer of National Federation of Small Businesses
and all that was undertaken whilst taking an active role in other organisations such as
41 Club
Rushden and Higham Tennis Club
Rushden Skew Bridge Ski Club
Wellingborough and Islip Bowls Clubs
In Thrapston latterly, the Friends of St James, Probus and U3A
Each and every one of Richard's appointments had a story to be told which exemplified his personality.  An example of this being Wellingborough's first swimming pool. Richard was always a keen swimmer and thought it would be a good idea for a group of friends to get together and build a small communal pool in a back garden for them to use as there was no swimming pool in Wellingborough Town. As he investigated the costs, he found that it ought to be entirely possible for the Town to build a proper one for all the residents. So Richard approached the Council who welcomed anybody who was prepared to take the initiative and said they would match the funds if somebody was to raise the £50,000 they thought was required ( about £3/4m now ) .
Richard called a meeting of the Ratepayers Association of which he was Chairman and through them set up the Swimming Pool Association. Over the next four years they ran various events including a weekly prize raffle, drawn every Wednesday night at the Golden Lion in Sheep St. More than £50,000 was raised, the Council matched it and Wellingborough Town Swimming Pool was built in Croyland Rd in 1970. Richard was the first person to swim in the pool and then became President of the newly formed Wellingborough Swimming Club.
Wellingborough School continued to play a big role in his life where he was a Governor for twenty years then ten years Chairman of Governors as well as being Secretary, Treasurer, and twice President of the Old Wellingburians Club.  He enjoyed making use of his professional expertise local understanding and personal relationships to further the schools' advancement in its estate, personnel and status.
In this regard he succeeded his father who also attended the school and following on his son Mark was also fortunate to secure a scholarship to Wellingborough where Richard was able to present him at a prize giving with the 800m cup on which his own name was also engraved.
Later in his life Richard was very fortunate to meet Maureen with whom he spent over 20 very happy years in Thrapston and acquired Emma, Sara and James as a wonderful step family. His care for Maureen and also later for Joan through cancer was inspiring.
Richard had a great love of books, of paintings, of travel and of cars.  He delighted in listening to new music and generally enjoying a wide range of musical styles as well as dancing. He was always happy in his garden, he reveled in creating limericks to suit all occasions and spreading his great sense of the power of positive thinking.
Richard was incredibly organised. Up until his death he would always start every day with a list of things to do and people to contact. Every activity was the subject of a separate file.  He forgot nothing of his past and had tremendous recall of actions activities, discussions and people which he enjoyed sharing.
It was his love of people that underpinned everything he did, he was gregarious, very warm, open too and able to speak to anyone and this enabled him to create a wide network of friends across all ages and backgrounds. Latterly he devoted a large part of his time to the friendships and fellowships he had made within St James and the Thrapston community which he so much enjoyed and which supported him as well as Maureen and Joan.
He was also active in local civic activities to the end with the campaign against the proposed Sainsbury's supermarket, the committee to save Thrapston library and even in his short stay at the end in hospital he was detailing an objection to be made to a planning application for an ill-conceived new industrial estate on the edge of town.
Richard was always very fond of saying how much he still loved life and he left us while still living life to the full.  He will be sorely missed by all, especially his spirit of optimism, resilience and good humour and his friendship and kindness and fun.
We are thankful for having been able to enjoy his company and continue to think fondly of him as he heads onwards with his smile and infectious chuckle.
Mark Swindall (67-75, St)  
James C Elliott (51-56, Pa)
Died 10th October, 2021, aged 81.
David Dicks (51-59, Pa) writes:
I recently attended the funeral of OW Jim Elliott, who was at School during my time.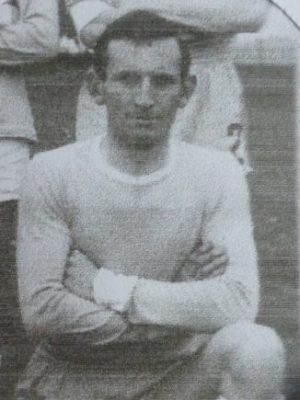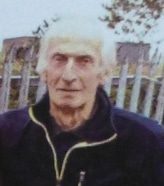 Jim spent his early years with his parents at Sywell Reservoir where his father was Manager, and during this time he spent a lot of time with my two older brothers and myself at home in Ecton.   He played a lot of cricket and football for Ecton at this time.
After he got married in 1971 he moved to Sywell and then became very involved with cricket and football for Mears Ashby for a number of years.   He also had been a part time Ranger at Sywell Country Park and helped there on many projects as he knew more about the area than anyone else.
He had worked for the Mid Northants Water Board for a number of years and then spent some years with Crocket & Jones, shoe manufacturers.   Such was Jim's character and popularity with the directors and staff,  that he was chosen by the company to be featured on a television programme about their factory.   He only retired from there a few years ago.
Jim helped on many local projects and was recently honoured by having a local Park and Garden in Sywell named 'Elliott Park' after him.   He leaves a wife Brenda and a son John.
Peter J L Keir (73-81, St)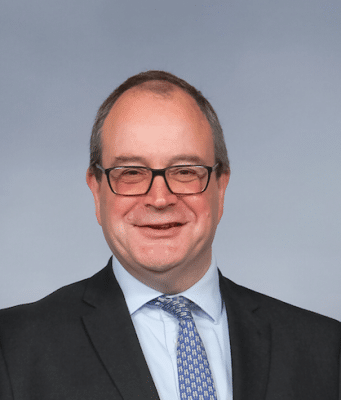 Died on the 27th April, 2020 – aged 56.
Peter attended St. Peters school in Kettering before joining his brothers, Andrew, and David at Wellingborough Junior School where he was a member of the Tigers club. Peter moved to the Senior School and followed his brothers into Steyne's House (now Parker-Steyne's).
From school, Peter went to South Bank (now London South Bank University) where he studied Estate Management and graduated in 1988. Peter joined St. Quintin in London on 6th September 1988 to work in the investment department, buying, and selling commercial investment property for pension funds and property companies. It was at St. Quintin that Peter met his wife Jacqueline. Both Peter and Jacqueline qualified as ARICS (now MRICS) in 1991.
After Peter's successful career at St. Quintin, Jacqueline and Peter relocated to Northamptonshire in 1995. Peter took up a new role with North, Rae, Saunders, where he went on to be one of three equity partners, before the business was sold in 2015 to international property company Avison Young. Jacqueline continued to work in property for St.Quintin and as an associate director of CBRE until 2008.
Their children, James and Tamarah followed their father to Wellingborough School, James joining Cripps' House and Tamarah joining Nevill House, before both won places at the University of Reading where James graduated with a BSc in Agricultural Business Management (1st Class Hons) and Tamarah is currently studying a BSc in Real Estate; both children following their parents into property related careers.
Peter spent his entire working career in property, predominately industrial development and investment agency, working closely with large pension funds and property companies.  Peter was one of the most highly regarded and respected investment surveyors in the UK property industry for his professional advice and integrity.
Peter enjoyed field sports and was at home beating or shooting with his children in rural Northamptonshire.
A service in memory of Peter was held at Haselbech Church on 9th September, 2021.
Robert W Beaty (50-55, G)
Died on the 24th January, 2021 – aged 82.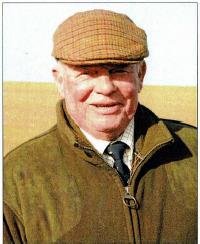 Robert was born on 18th May 1938 and lived at Home Farm Drayton Northamptonshire, working on the farm with his brother John and younger sister Angela (both now sadly deceased). He attended Wellingborough School (50-55, G) where he enjoyed playing rugby and breaking every rule in the book!
On leaving School he started farming on his own at Little Harrowden; the land being given to him by his father.  Robert decided not to graze cattle and so ploughed the 300 acre farm up and started growing wheat and potatoes.  Over the years, and with his three son's Mark, Wilson and Stuart,  the farm grew in size and at the time of his death was over 6000 acres.
Robert's interests were country sports and he spent many happy days on the river banks of Scotland or shooting game throughout the country. His real loves were his farm and his family.  He lived a full life, ending on the farm with his dogs and loving wife Jill by his side.
He will be greatly missed by his wife, boys and six grandchildren.
Peter Brownng (76-98, JS Staff)
Died on the 24th January, 2021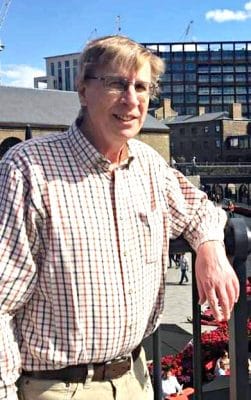 Peter taught English and History at the Prep School from 1976 to 1998. He was Club President of Bears and coached soccer teams.
His father was a Captain in the Royal Navy and as the oldest of four children, Peter moved with his family from their home at Hill Head Hampshire to various postings including Malta and USA. When his father was Assistant Naval Attaché in Washington Virginia, Peter, at the age of eight, he flew on his own to London to be met at Heathrow by family friends and taken to New Palace Prep School in Wilts. His education continued at Dauntsey's School in the same county and Cheltenham College of Education.
Peter had a fondness for Shakespeare regularly attended productions at Stratford and the Globe on Bankside. He had a passion for the French language and made numerous visits to Paris during his retirement.
He leaves Mo, his wife, Alex and Jessica, his children and Edward and Albert, his grandchildren.
Died 23rd October, 2020 aged 82.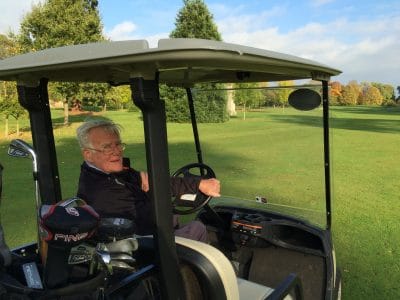 John will be remembered by his friends for his fun and by his relatives for his kindness.
He was the youngest and only son of Herbert and Phyllis Saxby with two older sisters, Anne and Jean.  They lived at Midland Road and he could walk to the junior school, which he attended until 1952, when his parents moved him to Aldenham.  John was expected to go into the Saxbys' Pork Pie business and consequently he never finished his education at Aldenham and was taken out of the lower sixth to be apprenticed as a butcher, which included a stint working at Harrods.  John worked in the family business until his thirties when he took over the running of the farm at Farndish.
He enjoyed many sports especially football, but golf was his passion, he was Northamptonshire County Champion and he always considered himself a true Old Wellingburian when it came to golf and for whom he played in the Halford Hewitt competition down at Deal for many years.
His last candle blew out the day after his 82nd birthday, but he still had a twinkle in his eye.
He is survived by his wife, Zandra, 4 children and 14 grandchildren.
Died 13th June 2020 aged 68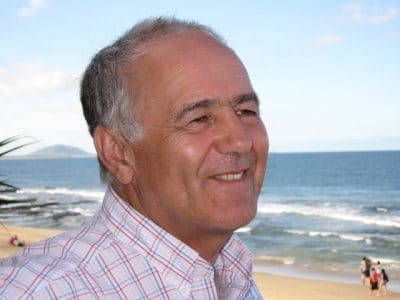 John Gaunt, was affectionately known as 'Big John' by his children's friends; he was the patriarch, instantly respected but never one for ayes and graces. John was the eldest son of Tony and Kathleen Gaunt, he went to Maypole House School, St Hughes Woodhall Spa and then to Wellingborough and graduated in 1974 from Riseholme Agricultural College.
Due to his father's ill health, John, took over the family farm at age 23 and lived his whole life at The Grove Farmhouse in tiny Edlington, Lincolnshire.  He succeeded in securing Wendy to marrying him in 1977 and they quickly had three children.  He worked alongside his brother and they pioneered the farming of potatoes in the region.  From this foundation at The Grove John set his energies to making the most from life.  John was single figure golfer; loved ball sports, skiing and played bridge to a very high standard.  He was ultra-competitive in all that he did, but always winning with great humility and modesty.  John was passionate about breaking new ground and seeing new things; he travelled across all continents of the world at every opportunity, with his impatience driving him to book the next flights before returning home.  For twenty years John had a love affair with New Zealand which for him combined golf, boating, bridge alongside a relaxed climate and fascinating friends.
John had a very short illness, only being diagnosed with cancer five days before he passed away.  He leaves his wife Wendy, his children Andrew, Joanna and James, four grandchildren whom he adored Georgia, Anayra, Millie and George and his brother David.
Anthony (Tony) Temple (40-43, W)
Died in May 2020, just short of his 95 birthday!
He was proud of his time at Weymouth and Wellingborough but he actually spent most of the first thirty years of his life living abroad, first as a member of a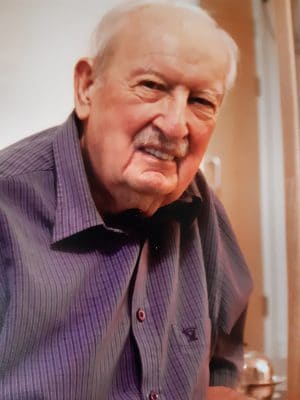 services family, later in the Military himself in Palestine and Egypt.  After this he spent a very colourful six years working for the United Africa Company in Nigeria. He returned to Britain in 1955 to marry Jean. They were together for over 60 years, most of those years lived in Wokingham in Berkshire, until Jean died in 2018. They leave three daughters and five grandchildren.
Once back in the UK, Tony tried several careers before realising that he really wanted to start his own car hire company, Autodrive, which he successfully ran from 1970-1987, when he retired.  But there was so much more to Tony than his career highlights.  He was great poet, a prolific painter and engaging story-teller, and remained so until the end. He was 90 when he wrote and published his memoirs and just months before he died, he gave a public reading of some of his poems to mark the first anniversary of Jean's death.
Thanks to daughter Gillian for this information.
Russell J Schrier (89-94, C)
Died on 12th September, 2020 aged 44.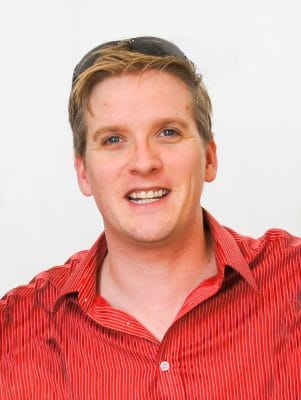 Russell Schrier attended Wellingborough School from 1989-1994, together with his sisters.  He did very well academically and became a good cross-country runner.  Russell's practical talents were used behind the scenes of school productions with the lighting, sound and set construction, conveniently avoiding games. His greatest interest at school, however, was the Combined Cadet Force, with wild country expeditions each Easter, summer camps, night exercises, and particularly, rifle shooting. He was captain of the shooting team in the year Wellingborough beat their great rivals, Oundle, for the first time.
Meanwhile at home, his passion was for computers.  He bought his first Sinclair ZX81 computer from a school friend. This required patient loading of programs from multiple tape cassettes so an Amstrad with a disc drive soon followed. He acquired an early Psion. All this led to a life-long interest in computers and his impressive career in Systems Engineering. Russell graduated in 1999 from Loughborough University with a 1st Class Honours Masters Degree in Systems Engineering.  Systems Engineering is basically problem solving on a grand scale. This was Russell's great skill.
Russell joined BAe Systems (Farnborough) in 1999 as a junior Systems Engineer working on the Nimrod maritime patrol aircraft.  He was responsible for developing the Flight Deck Display System using the French Thales system used on Airbus A340 civil airliners.  More significantly, he took onboard the Flight Warning System which provides aircrew with information on aircraft status and alerts when things go wrong.  It became obvious to his colleagues on this project that Russell could work at an extraordinary level of complex detail beyond the usual.
In 2003 Russell moved to Smiths Aerospace (Cheltenham) and using the experience he gained at BAe took on his first Team Leading role to develop the Flight Deck Displays System for the Agusta Westlands Merlin helicopter for the RAF and RN.
In 2005, he moved to Thales Avionics in London and worked on a variety of helicopters, although he was most proud of the work he did on the Chinook upgrade programme.  Russell led a team to design and propose a cockpit upgrade programme to install the Thales display system from the Airbus A380 airliner into the Chinook to significantly extend the aircraft's capabilities.  It was Russell's work at Thales that led to every single Chinook in the U.K. fleet flying with a modified Civilian cockpit, and the first one that Boeing Defence took through civilian safety and certification programme.
It was at his sister's wedding in 2004 that Russell rekindled his friendship with bridesmaid Sophie Hein (81-91, N), whom he married in the Wellingborough School chapel in 2007.
Russell, Sophie and the children moved back to GE Aviation (Cheltenham) in 2010, and soon after were sent to Shanghai to help the Chinese develop a brand new civil airliner.  The family became fully immersed in a new way of life and had an exciting and memorable adventure for the next 3 years.
His role in Shanghai consisted of ensuring extreme levels of safety in a highly complex and regulated industry; influencing a brand new organisation with worldwide staff of varying experience; and helping the local junior engineers to learn.  Collaborating with his western expat colleagues and local engineers he would guide the teams to develop the initial designs for various systems: Flight Deck, Navigation, Computing Network, Data Recorders etc. in such a way that it could be certified.  Russell played a vital role in making AVIAGE SYSTEMS (a joint venture with GE and Chinese AVIC) into a credible aircraft systems development organisation. 
2013 saw Russell, Sophie, Annabelle, Emma and now Lucas return to the UK.  Back in Cheltenham, Russell returned to study as he was reading for a second MSc, this time in Systems Engineering Technical Leadership at the University of Warwick – something that was sadly interrupted by his cancer diagnosis.
His new-found spare time was often spent doing adventurous DIY (very skilfully and with great perfectionism); building a drone; and watching Northampton Saints and England rugby games.
Russell was known and loved for his sense of humour and his passions for good food, cooking, wine, cars, technology, foreign travel and mountain climbing.
Russell leaves behind wife Sophie, children Annabelle, Emma and Lucas and his parents and sisters.
Peter Godfrey Brawn (42-51, Pa)
Died on 31st January 2021 aged 87

Peter enjoyed playing rugby, football & cricket during his time at the school & played in the first XI for football and the 2nd XI for cricket playing for Podington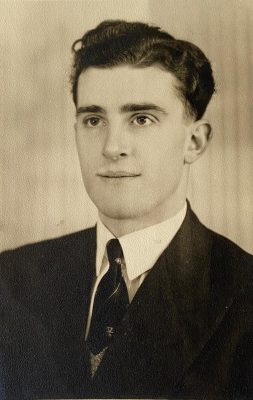 Cricket Club when he left school.
Peter did his National Service in the RAF and then spent the next two years working on the family farm before travelling around the world for two years.
Peter returned home in 1958 and continued his work on the farm before moving into sales in the 1960s. He married his wife Margaret in 1962 and they had 3 children together.
He enjoyed playing golf every Saturday morning with OWs Clive Adams & Peter Wildman.
Peter retired aged 65 and enjoyed time playing with his five granddaughters, playing golf and watching football, cricket and formula one.
Sadly he was diagnosed with Alzheimer's in 2013, widowed in 2014 and lost his son David in 2016.
Peter will be greatly missed by his family.
Many thanks to daughter Alison for providing this information.
David J Hildred (37-44, Pl)
Died November 2020 aged 94.

It is with great sadness that the family of David Hildred announce his death at the age of 94.  He died at home of old age surrounded by his family. He left behind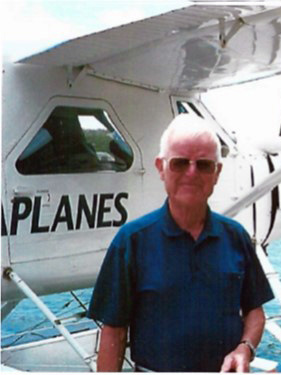 two sons, one daughter, eight grandchildren and two great -grandchildren, his wife Naida Mary (nee Dutton) having died 4 years earlier after 60 years of marriage. He always said that his education was badly affected by wartime restrictions but he more than made up for it with an extensive historical library that he continued to enjoy right up to the end. He never stopped learning and placed a very high value on education so much so that he and his wife were deeply involved with all the grandchildren's education. His sporting prowess in school was by his own admission to see just how far he could keep away from the ball at all times. We suspect that he was a regular visitor to Matron for a sick note of some description if at all possible!
After leaving school he immediately went into officer training and joined the Gurkhas as a subaltern and was on the troop ship from India to Japan when the atomic bomb was dropped and the war finished. At the time he was very disappointed but on further more mature reflection he considered himself very lucky. He stayed with the Indian Army until Independence, when he left the Army and changed career working in insurance for a further 10 years still in India. He returned (now married) in 1960 to England for health reasons (he was given 1 year to live if he stayed in India any longer due to liver complications!) were he continued as an independent insurance broker for 6 years in Reading.
The opportunity to "go farming" came up in 1967 and that is what he did for the rest of his life more than doubling the size of the farm. He helped set up a farmer owned pig marketing Group that now sells and trades over 40% of all UK pigs and is still wholly farmer owned.
With his wife they proceeded to travel extensively every year at one point driving from the UK to India via Afghanistan, Iraq, Iran, Syria and then flying onto West Australia where they cleared a piece of land and converted it into a sheep and wheat farm. They continued to spend winters in Australia into their late 80's often travelling via unusual routes to see places of interest such as Machu Pichu or the Trans-Siberian railway.
Many thanks to son Guy for this information.
David R Flint (54-61, Pa)
Died 20th November 2020, aged 77.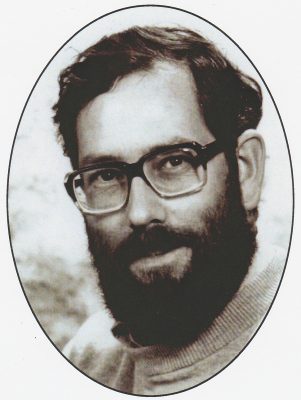 David was born on January 7th 1943, the second of six children born to Philip and Irene (Rene) Flint who ran a newsagent's in Croyland Road. He attended Freeman's Junior School, in the days when it was located on the present Morrison's site, until 1954 when he was awarded a scholarship at Wellingborough School.
David proved eminently suited to academic study and gained nine GCE O levels followed by A levels in History, French and Latin before leaving in 1961.  He was a member of the school choir and played the piano and the organ.
He left in 1961 to take up a place at Birmingham University but in 1962 transferred to North-Western Polytechnic in London where, in 1965, he obtained a degree in History, French and Philosophy.  London was also where he met his future wife, Mary; they were married at Workington Presbyterian Chapel on Boxing Day 1966.
David was initially unsure what career to follow but in November 1965 he was appointed as an assistant teacher at Headlands Junior School in Northampton.  He had no formal teaching qualifications at the time but went on to more than make up for this in the ensuing years.
At Headlands he took responsibility for music and French; it was a time when teaching a foreign language to primary school children was 'the coming thing'.  David's musical talents and fluency in French made him eminently suited to the role.
During the academic year 1971-72 David embarked on a full-time course at Leicester University which resulted in him being awarded an Advanced Academic Diploma in the History and Philosophy of Education.
In September 1972 he was appointed to Sunnyside Lower School with responsibility for mathematics and curriculum development.
Three years later he became deputy headteacher at the newly opened Standen's Barn Lower School in the Eastern Development Area of Northampton and, after a spell as acting headteacher, formally took charge of the school in November 1986.
It was during this time that changes in the way schools were financed led to headteachers taking on far more budgetary responsibilities than had previously been the case; David managed this transition successfully, acquiring the necessary I.T. skills as he did so.  Despite the increased workload he found time to broaden pupils' horizons by organising narrow boat trips, residential experiences at Everdon Field Centre and canoeing sessions.  He gained ASA qualifications and swimming at Lings Forum was part of the school curriculum.
Away from school he maintained his musical interests and played the organ at several local churches, among them Bozeat and Finedon; he was also a long-standing member of the Northampton Bach Choir.  David was an opera enthusiast and, with Mary, attended many productions at Covent Garden.
1997 brought to an end a teaching career spanning more than thirty years as David took early retirement on health grounds.  Retirement gave him more time to pursue his leisure interests.  Apart from his continuing love of music he was a keen photographer and set up a darkroom at his home in Grendon.  Bird-watching was another of his leisure pursuits, as was travel; these interests were often combined during holidays in the UK and abroad.
Throughout his life, David retained his intellectual curiosity: he had an excellent memory and wanted to know why events happened and to understand how things worked.  He was very particular and liked things to be neat and tidy: "everything in its place".  He adopted a meticulous approach to any given task or challenge.
While not a teller of jokes, David had a well-developed and diverse sense of humour.  He enjoyed Laurel and Hardy films, Dad's Army on the television, and "Old Harry's Game" and "I'm Sorry I Haven't a Clue" on the radio; some passages from 'Three Men in a Boat' precipitated uncontrollable laughter.
Sadly, David was dogged by ill-health and infirmity during the latter part of his life but endured these with fortitude and patience.  His funeral service took place at Nene Valley Crematorium and his tribute ended with a quote from Shakepeare, chosen by Mary: "We are such stuff as dreams are made on, and our little life is rounded by sleep."
Many thanks to David's widow, Mary and Richard Buckby, brother-in-law, for providing this information.
Died on 21st August, 2020, aged 76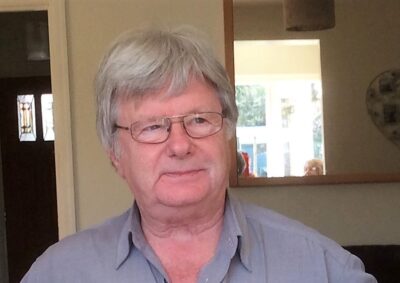 Good friend and contemporary, Clive Adams, received the following from Malcolm's daughter, Kirsty.
Malcolm left school and trained initially as a mechanical engineer, but quite soon, his early interest in cars and motorcycles developed into a passion for aviation. He went on to train as an aircraft engineer, working at Sywell, Cranfield and Boscombe Down during the 1960s and early 70s. His passion for aviation continued throughout his career, although he moved into sales and consultative roles within the industry in later years. He never did relish the thought of retirement and was working until only a few weeks before he died, always enjoying the challenge of a new project.
Malcolm's career and hobbies were closely aligned. After initially being involved in flying gliders, he went on to gain his private pilot's license and flew regularly from Brimpton Airfield, near his home in South Oxfordshire. However, not entirely satisfied with this, he decided that he would like to learn aerobatics as he entered his early 70s. He was proud to have completed this rating just over a year ago and had been looking forward to flying solo.  He was also rarely without a classic motorcycle to care for and ride, in which he also took great pleasure.
Malcolm will be greatly missed by family and friends and in particular his partner Jill, daughter Kirsty, and grandsons Jack and Tom.
Clive Adams (52-59, Pa) sent through his own thoughts about his lifelong friend:
"I heard recently that my great friend and ex Wellingborough School pupil, Malcolm Ward had died.  Malcolm, myself, together with Peter Wildman (52-50, St) and Peter Dunkley (who died in 2018) started at The School in 1952, so we have known each other and remained good friends for all the intervening 68 years, meeting at least twice a year.
When Malcolm left school he worked for his father, Eric (ex-School pupil) in the motor trade for a few years then went to work in the aircraft industry and was working right up to his death.  He was diagnosed with lung cancer early last year and was told as recently as 3 months ago, that it was an asbestos related cancer, which in the end was fatal.  He was just 76 years old."
Stanley (Stan) Wilford (39-43, Pa)
Died on 14th June 2020, aged 92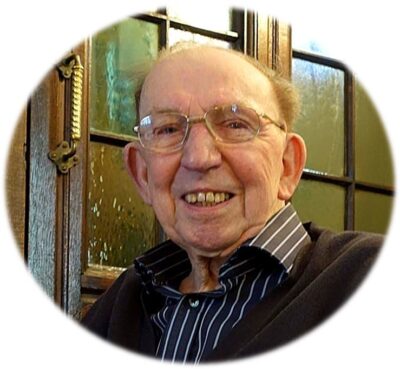 Stan gained a Foundation Scholarship when term fees for day boys were £10!
His father, Herbert, established the well-known family business, Wilford's Auctioneers, in Wellingborough and Stan's first experience of the auctioneer's gavel was in 1939 aged 12, with his father, at Grendon Village Hall selling eggs and other produce donated to raise money to purchase Spitfire fighter planes.
He left school in 1943 to become a pupil at Peacock's Auctioneers and Estate Agents in Bedford but following the death of his father in 1944, he took on management of the family business at the tender age of 16.  Though called for National Service towards the end of World War 2, he failed the medical so continued to run the business until a stroke in 1977 forced his retirement from an active role.
His son Tim, (66-73, St) took up management of the business until his untimely death in 1999 when the business was sold.  It still operates under the Wilford's Name but the family has no involvement.
Stan lived in Wellingborough all his life and was a highly respected long serving member of Freemasonry and Rotary, and many other Associations.   He was a gifted pianist, avid crossword solver, happy fisherman and a wise and constant support to his family, friends and associates.
He leaves behind his wife Jessie, two daughters, five grandchildren and three great grandchildren.
Died: November 2019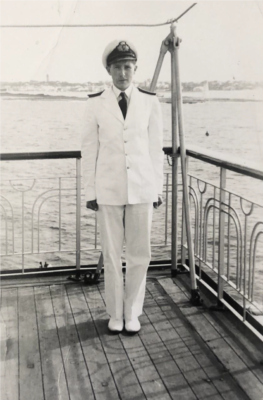 John Woods passed away in November 2019. At School he was a member of the Soccer 2nd XI and the swimming team.
After school he went to London Nautical College and then joined the Merchant Navy, working his way up to the rank of Captain. At the age of 37 he came ashore to be with his wife, June, and his new-born daughter, Sarah, and took a position as berthing master at Immingham Dock. He eventually landed the position of Superintendent Dock Master for ABP, highest position at the port.
John retired in 1996 to help look after his grandchildren and play golf.
Graham Garrett (Headmaster 1973-1993)
Died: 15th September 2019, Aged 85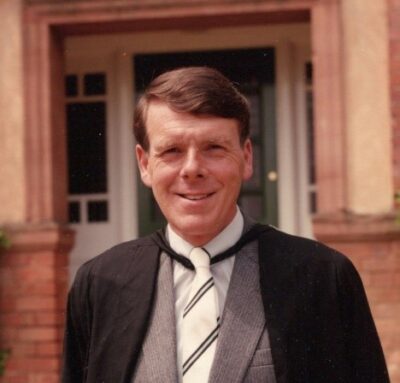 GG, known affectionately as "The Plank", was born and raised in Streatham, South-East London. The middle of three brothers, he was educated at Alleyn's School in London, where he ended up as school captain, before gaining a Mathematics scholarship to Gonville and Caius College, Cambridge.
Upon graduating he had three years in the Royal Navy (1952-55) as an instructor officer, and then a short spell in industry. He joined the staff of Radley College in 1961, before being appointed to Shrewsbury School in 1964 as head of Mathematics and, three years later, as housemaster of School House.
In 1973, aged 39, he moved to Wellingborough with his wife Jill and their three children – Caroline, John and Alison – to take up his new appointment.
The Garrett era saw a succession of new buildings – the Modern Languages Block (1974), the Spencer Art Building (1974), the Overstone Building (1979), the Sports Hall (1983), Nevill House (1986) and the Gent Centre (1990). The playing fields were enlarged in 1982.
Inside and outside the classroom, standards were raised. The School benefitted from the abolition of the county's grammar schools in 1975 and the introduction of Assisted Places in 1981. The A Level pass rate rose from 65% to 97.3%. A major change came in 1979: Overstone Girls' School near Northampton closed suddenly, and the decision was made to become fully co-educational. The influx of girls, and the growth of the county's population more than offset the decline in boarding numbers.
GG was very much a hands-on headmaster, involving himself in all aspects of school life. He led a sponsored walk to raise money for a new organ in the Chapel; he appeared in staff drama productions with great aplomb; he could be seen inspecting the CCF in his trilby hat, and playing tennis with the indefatigable Jack Blake.  He possessed the remarkable gift of giving time to everyone, from Shell former to governor, giving each person his whole attention – great eye contact, never looking over your shoulder in search of someone more important.
GG was very fortunate in being Headmaster at Wellingborough at a time when independent schools were booming; and Wellingborough was indeed fortunate in having GG at the helm. Working closely with the Governing Body and a supportive staff, he had the great support of his wife Jill at his side. Together they set a self-demanding example of practical Christian service.  For two decades GG oversaw great progress at the School. With his characteristically warm charm and his natural smile, he welded together an institution at ease with itself. Discipline was imposed from on high with a sense of compassion: suspending a pupil caught smoking or a group of boarders caught in a pub raid on a Saturday night would be conveyed with a sense of mild regret.
In July 1993 Graham and Jill retired to Cambridge, and his distinctive spidery handwriting on each pupil's end of term reports became a thing of the past. Trademark catchphrases such as "You've got to get it right" and "It's just not on" were consigned to the history books, ditto his reference to "long-haired skinheads".
A busy and active retirement beckoned – working with the National Youth Orchestra and, with Jill, immersing themselves in the University of the Third Age, birdwatching and walking, and GG himself remaining an accomplished pianist. In 2008-2009 he served as President of the Old Wellingburian Club. In 2003 the School renamed the Teaching Block as the Garrett Building in his honour. Alas, the last seven years were blighted by the onset of Alzheimer's, but to the very end he was blessed with the love and support of Jill, their children and grandchildren, and many close friends.
Historians will hail GG as one of Wellingborough's greatest headmasters. And for those who knew him, he will be remembered for his kindness and his gentleness. A great man.
James Sutherland Axe (53-63, W)
Died: 24th August 2019, Aged 74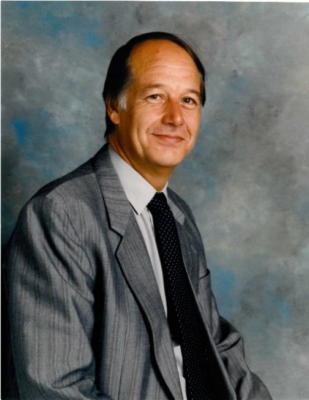 The first mention found of James in the Wellingburian Magazine is in the Junior School U12s Athletics Finals, winning the Long Jump with a jump of 12 feet and coming 2nd in the 220 yards final with a time of 33 seconds. When he moved up in to the senior school he continued his athletics and was made Vice Captain of the School Athletics Team. James' main love was cricket and he represented the Senior School for the entire 5 years he was there at U15, U16 and then 1st XI level for 3 years. He was elected Vice Captain in his final year. He represented his House in football, rugby, athletics and chess and he captained the House Cricket team. He was also in charge of the House singing competion. He sang in the school choir for 8 years and in his final years was Chairman or member of many school societies such as The Cat Whiskers, Drama and Photography. He was also President of the Records Appreciation Society. Many friendships were forged in the Senior School, particularly with John Marriot, who he usually opened the batting with, Clive and Keith Potter, David Brown, Dudley Wood, Roger Shelton and Clive Westley to name a few. On leaving School James was one of the founder members of the Old Wellingburian cricket and football clubs.
After leaving school James continued his love of music and turned his hobby of DJ-ing into a business, opening the first disco in Northamptonshire, "The Den" at his home in Loddington. He continued DJ-ing at many venues in Northamptonshire including Rushden Ski Club and the Desborough Rugby Club.
James joined the Institute of Chartered Surveyors' college in Bristol, however after a year decided to leave to take up teaching. He attended Teacher Training College at Kesteven College for four years, obtaining a B-Ed.
James taught History at Jack Hunt School in Peterborough from 1975 until 1995. During this time he met and married Angela and they had one daughter, Victoria. After early retirement from teaching he, went back into education in 2001 as a Boarding House Parent for five years at Peterborough High School.
Sadly James was diagnosed with COPD in 2006. He had major lung surgery at Leicester Hospital in 2014 which allowed him to enjoy a further five years of life. During this time, although his physical abilities were severely restricted, he was able to enjoy playing bridge, watching sport and spending time with his two grandchildren.
David Nigel Warwick (70-76, St)
Died: 17th August 2019, Aged 60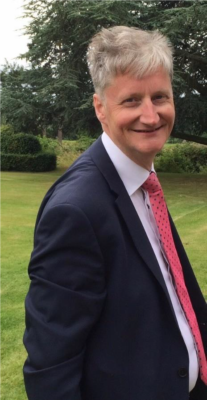 David Nigel Warwick, to us all David, a dependable chap and family man. He was born in Northampton on 30th April 1959.
David went to The Avenue Infant school and then followed in his Father's footsteps to Wellingborough Junior and Senior School. David's daughter Hannah and son Sam followed him to be educated at Wellingborough School becoming 3 generations of the same family to attend. On leaving Wellingborough School David carried out his apprenticeship at Clifton's Menswear in Bedford. It was there he learned his trade and was particularly keen and talented on window display and merchandising.
On his return to Wellingborough he joined the family business, which has been trading since 1868, he was the fifth generation of Warwicks to serve the town. He worked alongside his Grandfather Cyril, Father Alan and was later joined by Brother Neil. David was the inspiration behind the creative window displays which were known as the best in the town for many years. He took a great deal of pride in their appearance and won a good number of competitions underlining his skills in this field. One of David's particular attributes was the ability to visually 'read' your measurements before even reaching for a tape measure.
For 50 years Warwicks were the school outfitters, David along with his colleague Peter managed the school department, David giving his usual efficiency and attention to detail, to each and every customer. He also enjoyed attending trade shows all over the country and organising the buying for his fashion department, sourcing new and interesting pieces to meet customers' needs and requirements. In recent years David and Neil expanded the business, opening branches in Kettering and Northampton. In 2018 the firm celebrated 150 years of trading. David worked there for 40 years and his illness did not stop him from his daily routines until May of this year.
David was a member of IMC. An Independent menswear buying group and was highly regarded and respected within his Industry.
David was a member of Wellingborough Round Table, followed by 41 club, he was Chairman of 41 club in 2004/5 and president of Round Table in 2006/7. Although he didn't really possess the sporting gene, in later years he belonged to Wellingborough Bowls Club, playing for one of the 41 club teams.
Both David and his late brother in law Andrew Bigley were active members of Wellingborough School Friends committee. After the untimely loss of Andrew to bowel cancer in 2011, David worked tirelessly alongside family members to organise charity Balls at Sywell to raise funds for cancer charities.
David very much valued spending time with his family in Norfolk, he would always ensure Susie the dog would be welcomed in the local pubs. He was a self-taught DIY expert and a perfectionist when decorating at home.
He was never boastful of his talents, he was content with good friendships. He was a gentle undemanding character, his priorities were his family and his business, and he was conscientious and efficient in his approach to everything.
David was married to Sara for 30 years, they have two children Hannah and Sam, Hannah married Iain in 2011; they have two children Freddie and Mia.
Christopher Andrew John Higgs (78-88, Pa)
Died: 22nd July 2019, Aged 49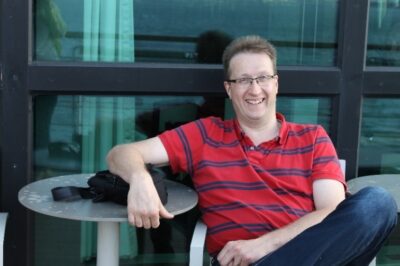 Chris was born in Wellingborough on 22nd April 1970 and entered the Junior School in 1978.
On leaving School he went on to Birmingham University where he obtained a Master of Mechanical Engineering Degree. Whilst there he met his future wife Ellen, and on graduating, they went off on a round the world trip before settling down to married life.
Chris joined the family Engineering business before setting up, additionally, his own Laser Cutting and Fabrication Company. Outside of work Chris was fully involved in Round Table activities in addition to cycling, gardening, travelling and following the Northampton Saints Rugby. He was a member of Overstone Parish Council and also actively involved in the preservation of the village.
He was much loved, known for his quick wit and sense of fun, and often used this with practical jokes on friends and family. He will be sorely missed.
His untimely death leaves his wife Ellen, daughter Jenna, son Jonathan, his father John (49-58, Pa) and his sister Julia Dale (nee Higgs 82-91, W).
Roy Palfreyman (32-36, F)
Died: 21st July 2019, Aged 99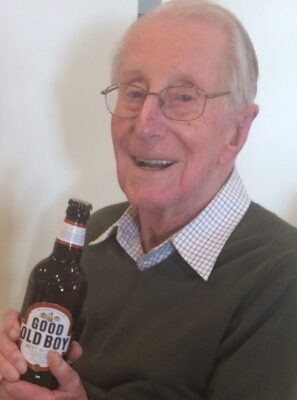 Roy Palfreyman (32-36, F) died on the 21st July, aged 99, believed to be the oldest OW. Born in 1920 in Crewe, he followed his elder John to Wellingborough, and would later recall the Victorian values, cold baths, meagre food portions and the liberal use of the cane, which would toughen up that generation for the war years ahead.
After leaving the School he joined Lawton's of Crewe, a furnisher retailer. In WW2 he saw action in North Africa in the 4th Armoured Brigade, part of the 7th Armoured Division – the Desert Rats.  In 1944 he landed on Gold Beach D-day plus 2, and was sent through the notorious Falaise Gap before the final surrender of Germany. In 2017 he was awarded the Legion D 'Honour from the French attaché at an award ceremony in Stoke. He had mixed experiences during the war, the brushes with death and the losing of friends made him cherish life and want to live life every day to the full.
After being demobbed he followed his father and grandfather into the family pawnbroking and furniture retailing business located throughout the Staffordshire Potteries.  He married his wife Mary in 1957 and they had one son, Adrian. He was a keen golfer and freemason, and church warden in the village of Alsager. Widowed in 2003, he lived a full life to the end.
Michael Peter Hainsworth (62-66, W)
Died: 22nd June 2019, Aged 71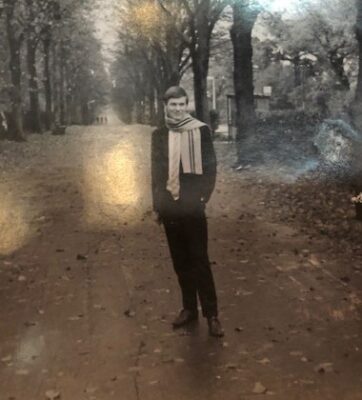 More interested in sporting than academic achievement, Mike pursued his love of sport by competing in both Football and Cricket first XI's, as well as the School swimming team, having developed his technique on school holidays in Singapore. He continued his sporting relationship with the School by playing for the OWs at both sports.
His favourite subject was geography, in which he had no interest at all, but it enabled him to learn all about either cricket, or First World War fighter pilots, thanks to the inimitable Murray Witham's teaching prowess. He always claimed the most interesting experiences from his schooling days were watching George Best single handedly demolishing the Cobblers, and the George Brown debacle.
The Daily Express on its own page 3 announced one day that a group of boater wearing public school boys would be up before the head that very morning, for having heckled and abused George Brown, the Labour M.P. and Deputy to Harold Wilson, who had the day before been on a husting by the market square, in the run up to the mid 60's election. All the boys involved, including Mike, argued to the head that all they were doing was attempting to challenge and correct some spurious and ill-informed comments by the Cabinet Minister, who was advocating the Labour Party would abolish all Public Schools for being elitist.  Murray Witham (yet again) congratulated all the boys on their common sense, and his pride for what had been done and said! No punishment.  It later transpired that George Brown was at that time a Governor of Repton School!
Mike after school initiated his own business selling villas during the 70s/80s in and around Javea, Spain, then went on to build up his own will-writing company, based at his home in Northampton.  Being in Northampton also allowed him to indulge his lifelong support for the Cobblers, whom he regularly followed no matter which division they found themselves in!
He leaves behind his wife, Sue, and his daughter Alex, and 2 grandchildren.
Thanks to Noel Tite (60-67, Pa) for providing this obit.
Mickey Prall (Staff 64-02)
Died: 18th May 2019, Aged 77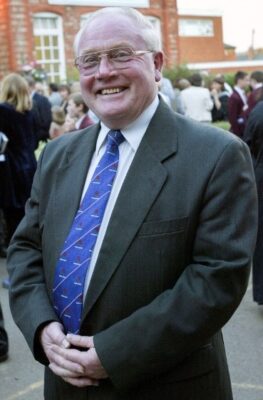 "Mr S.A. Prall joined the staff as Assistant Master this term. Miss S.E. Blachin took Miss Bawtree's place as  Secretary. We wish them both well, and hope they will enjoy working here… The Junior School is full for the year 1964/5 with 53 boarders and 93 day boys".
Thus wrote Roland Bedford in the Michaelmas 1964 edition of The Wellingburian, and thus began a teaching career for Mickey Prall at Wellingborough which would last some 38 years.
Mickey was born in India, where his father was posted, and educated at Cranbrook School in Kent. He studied for an IAPS Diploma in Education, and then joined the staff of Lichfield Cathedral School before arriving at the Junior School in 1964, aged about 22. For the next 38 years he ran the History Department in the JS, and countless generations would later thank him for drumming into their skulls the names of the Kings and Queens of England. Favourite classroom howler: "King Harold died when he found an arrow in his
eye".
In September 1965 Mickey became President of Lions (one of the JS Clubs) upon the sudden death of his colleague, Lambert Musgrave, a position he held for the next 37 years. From time immemorial he was responsible for organising the games programme three times a week, and the annual Sports Day. His first love was rugby, introducing the game into the JS in 1979 and running the 1st XV for many years. He refereed outside school in the holidays and, in retirement served for many years as a referees' assessor, travelling extensively around the country. He was also involved in JS cricket, running the 1st XI for a time, and in 1981 he succeeded Major Allen as Director of Games.
In his early years at the School he lived at Evington House in Castle Street, and steadily took on responsibility for the JS boarders, at one time over 80 in number. He also helped out in Platt's during the reign of Peter Croft (1960-72). He would serve under seven Heads – Roland Bedford (until his untimely death in 1969), the interregnum of Ian Ferguson (1969-70), Richard Millard (1970-73), Peter Howorth (1973-77), Richard Dyson (1977-89), Hugh Clifton (1989-95) and Graeme Lowe. In 1995-96 he served as Joint Acting Headmaster alongside his colleague Robin Hickling, taking on responsibility for liaison with parents.
In his 38 years he saw so much change in the JS – caps and shorts fading away, corporal punishment becoming a thing of the past, the arrival of girls in 1979, the steady decline in boarding numbers (boarding ended in 1994) and the vast increase in pupil numbers.
By the time he retired in July 2002 it was estimated he had eaten something like 3,300 school meals, courtesy of the Underhills and the Macdonalds. Notwithstanding this Olympian feat he managed to enjoy a very fulfilled retirement, splitting his time between his family home in Kent and his flat in Castle Street, and devoting his energies to the Embankment Golf Club as well as his beloved rugby. Colleagues and OWs often enjoyed the opportunity to see him in town, and to exchange news and reminiscences. To the end he kept in close contact with his old colleague and neighbour, Ian Ferguson (Second Master of the JS, 1955-85), and together they toured many of the finest restaurants and hostelries in Northamptonshire.
Mickey passed away suddenly this May, aged 77. He will be remembered fondly by his colleagues as a very popular member of the Staff Room, and by countless generations of OWs as a dedicated master on and off the games field – small and rotund in stature with a bark worse than his bite.
Our thanks go to Ian Ferguson (staff, 55-85), Robin Hickling (staff, 62-98) and Mike Askham (staff, 78-13) for helping to compile this obituary.
Lt Col Richard Osborne (36-43, Pl)
Died: 7th May 2019, Aged 93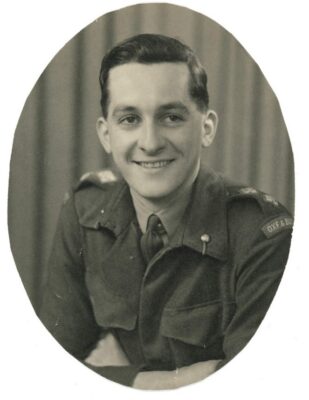 Lt Col Richard Osborne (36-43, Pl) died earlier this year, aged 93  His father Leslie had been a pupil here, 1908-10, and had seen action in WW1: Richard would later recall how, to the very end, his father had an enormous fear of water, brought on by the trauma of his ship being torpedoed. Leslie duly became an auctioneer in Buckingham and sent Richard to Wellingborough in 1936.
Richard played for the Cricket XI in 1943, before being called up. He was selected for officer training and was sent to the Indian Military academy at MAU Ranipur, 1944-45, and then served in India until partition, before being posted to the King's Shropshire Light Infantry.
A varied military career followed, including operations against the Mau Mau in Kenya. He retired as Lt Col in 1975, and then gave many years' service to various charitable causes in Shropshire, including a spell as trustee of the county regimental museum, and for over 25 years he was a great supporter of the armed forces charity SSAFA. Our condolences to his wife June and their two sons and grandchildren.
Malcolm Pollard (49-57, G)
Died: 25th April 2019, Aged 79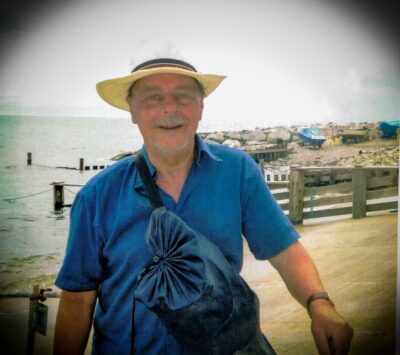 Malcolm was born in London during the Blitz, his parents were both killed when a bomb destroyed the family home, Malcolm surviving as he had been hidden under the stairs. He was duly adopted, and was sent to Wellingborough by his adoptive father Frank Pollard (21-26, F).
As well as being in the Chapel Choir from 1951 to 1957, he represented the School in Athletics, 1955-57, and was a keen sportsman in Garne's. For much of his career he worked in the family engineering business in Leicester. Widowed twice, he leaves two daughters and a son, and will be remembered by his friends for his strong sense of humour right to the end. Our thanks to Michael Pearson and Paul Blunt for this information.
Richard Ernest Knight (49-57, Pa)
Died: 18th March 2019, Aged 78
Robert (Bob) Poole (41-47, Pa)
Died: February 2019, Aged 88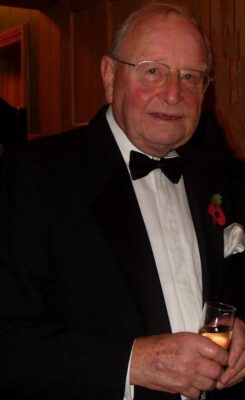 Robert (Bob) Poole died in February 2019 aged 88. He entered the Senior School as a Parkers day boy in 1941 where he excelled in elementary and additional maths, physics and chemistry as well as playing sport at the highest level.
Instead of continuing in formal education Bob was recommended by his Headmaster, Tom Nevill, as a most suitable candidate for an apprenticeship with BTH (a large engineering company in Rugby) who sent him on a mechanical engineering course to Rugby College in the evenings. It was because of this course that his entry into National Service was delayed by two years until 1950.
On completing National Service in 1952 Bob returned to the family Business, Utile Engineering. In the evenings he furthered his education with dedication to gain his Engineering Certificate and status as a Chartered Engineer. Bob was responsible for growing the family business from its humble beginnings to a global leader in its field, whilst steering it through two recessions and on to its Centenary in 2014.
Engineering accomplishments aside, Bob was fun loving and always with a smile on his face. He enjoyed socialising, playing golf with the OW's and his "Circus" of friends; as well as shooting and travelling the world on business and pleasure to some of the most far flung places.
Bob married Mary in 1960 and they leave three children William, Sarah and Tim. He was a Parish Councillor and a governor of Wellingborough Technical College. His two sons and four of his grandchildren followed him through Wellingborough School.